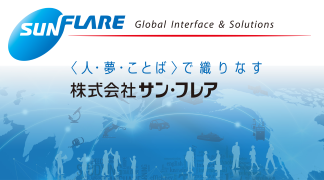 Entrust us with your translations in the CMC field, GMP, GCTP, GDP!
Accurate translations are vital in business alliances with overseas companies, exports and imports, overseas manufacturing, regulatory applications, inspections , etc.
Founded 50 years ago, SunFlare is one of the leading companies in the industry, and we utilize our extensive experience to precisely meet customer needs.
We have also received many orders for medical writing and QC Check.

Corporate information
Product Classification
Translation
Medical Writing
QC Check