Nippon Becton Dickinson Company, Ltd.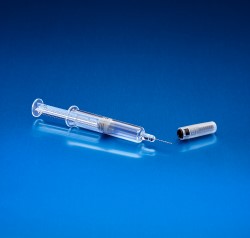 With in-depth knowledge and product development expertise, BD manufactures and markets pre-fill drug delivery systems for pharmaceutical and biotechnology companies.
BD also provides a suite of services that are beneficial to the development of various combination products and vials. We are not just a primary container and device supplier, but a reliable partner in the development of injectable products, providing consistent support for our customers' formulation development in both domestic and overseas markets.

Company information
Product Classification
BD Effivax™
BD Sterifill Advance™
BD YourPath™
BD PartnerPath™
BD Regulatory support services
Drug combination product design verification testing
Drug combination product feasibility testing
Not for Human use small scale fill/finish & assembly
Drug combination product quality control support
Human Factor Engineering study
BD Hypak
BD Hypak SCF™
BD Hypak SCF™ PRTC
BD Hypak™ for biotech
BD Neopak™
BD Accuspray™
BD PREVENTIS™
BD UltraSafe™
BD UltraSafe Plus™ Passive
BD Neopak™ XSi™